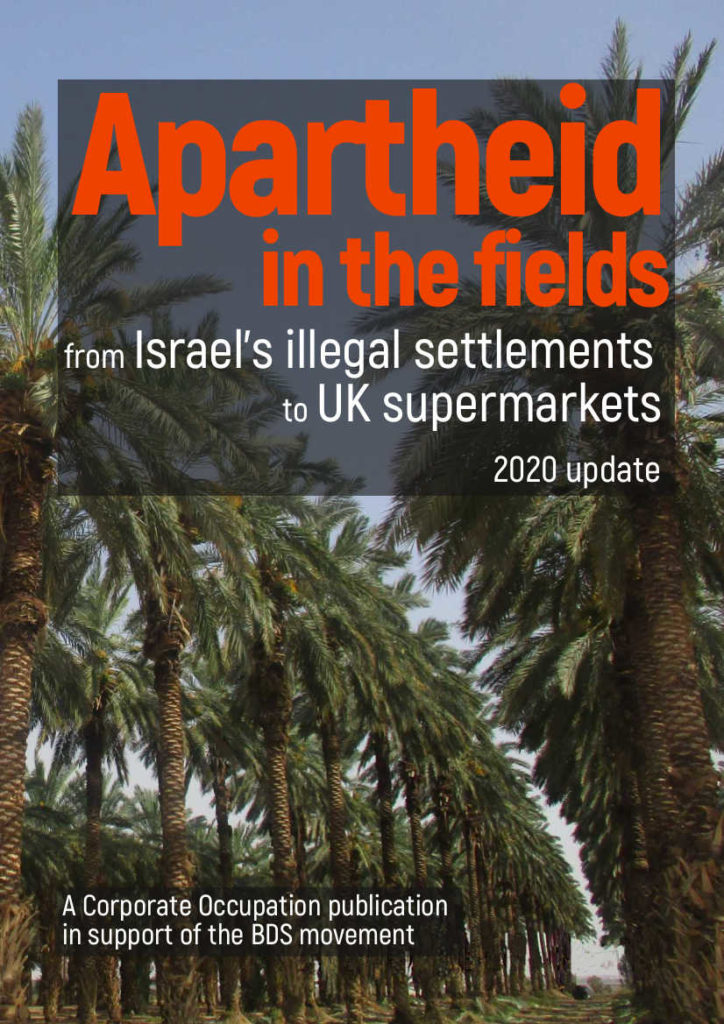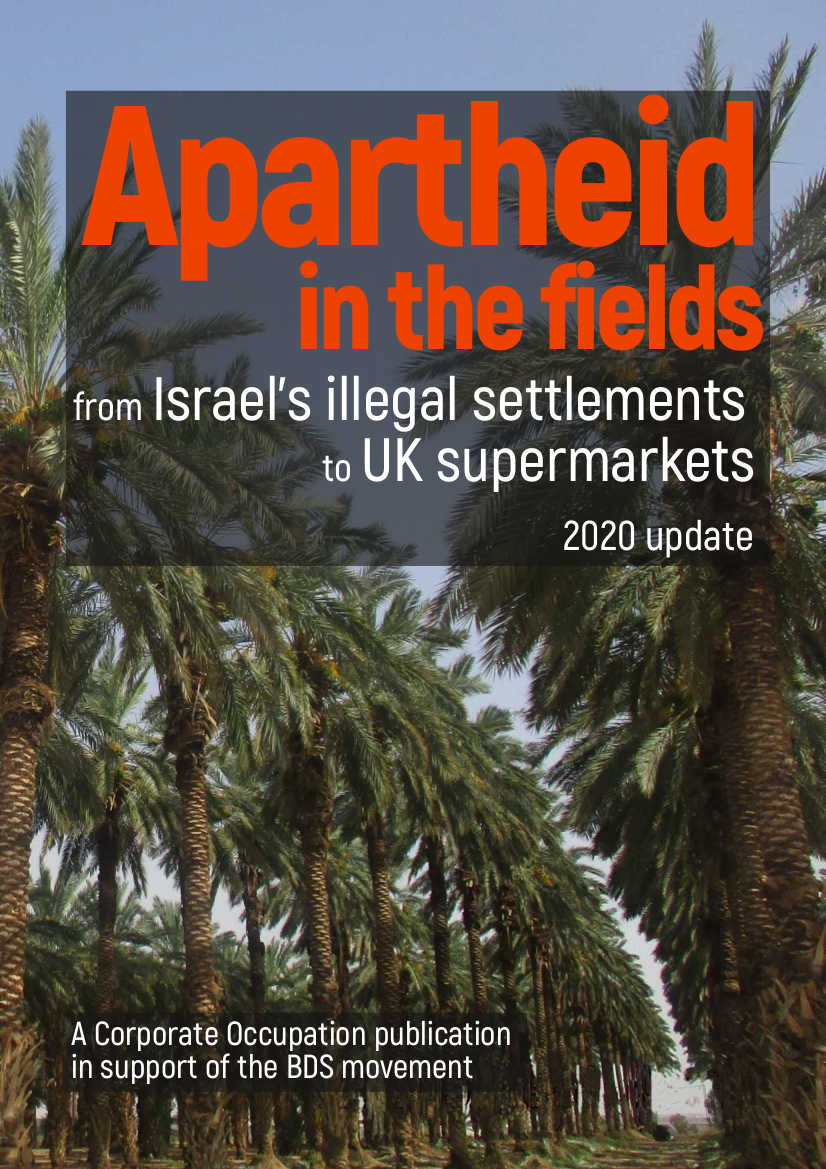 The Jordan Valley is the breadbasket of the West Bank. Israeli colonists in the Jordan Valley are farming dates, herbs, fresh fruit and vegetables in settlements on an industrial scale. The majority of these products are exported outside of Palestine/Israel. Israeli export companies are misleading consumers, labelling fresh produce as 'Made in Israel' when in fact it comes from Israel's illegal colonies in the West Bank. The exploitation of the Jordan Valley by Israeli settler agricultural companies is not just a capitalist project. It is a colonialist one.
More and more Palestinian land is being expropriated by the occupation
authorities and made available to the settlers.
In January 2020, US President Donald Trump gave the green light to Israeli state plans to annex the majority of the Jordan Valley. Palestinian communities in the Valley need our solidarity now more than ever.

Corporate Occupation has been carrying out in-depth interviews with Palestinian workers and doing undercover research in Israel's settlements since 2010.
This report profiles the companies making a profit out of the exploitation of Palestinians in the Jordan Valley, using child labour, paying below the minimum wage and forcing employees to work in unsafe conditions.

It also focuses on the UK supermarkets selling their products, and highlights how we can take action in line with the Palestinian call for a boycott of Israeli goods.
Buy a copy (£5, plus £3 postage)
You can also download a copy by clicking here.