By Tom Anderson & Therezia Cooper
On February 9th 2013 a coalition of civil society groups has called for an international day of action against Israeli agricultural companies in line with the Palestinian call for boycott, divestment and sanctions (BDS) against Israeli militarism, apartheid and colonisation. Corporate Occupation/Corporate Watch researchers are in Palestine collecting new information and over the coming weeks Corporate Occupation will be writing a series of articles and blogs examining Israeli agricultural exports.
We have received this photo from BDS campaigners showing that EDOM products are stocked in Sainsburys stores in the UK.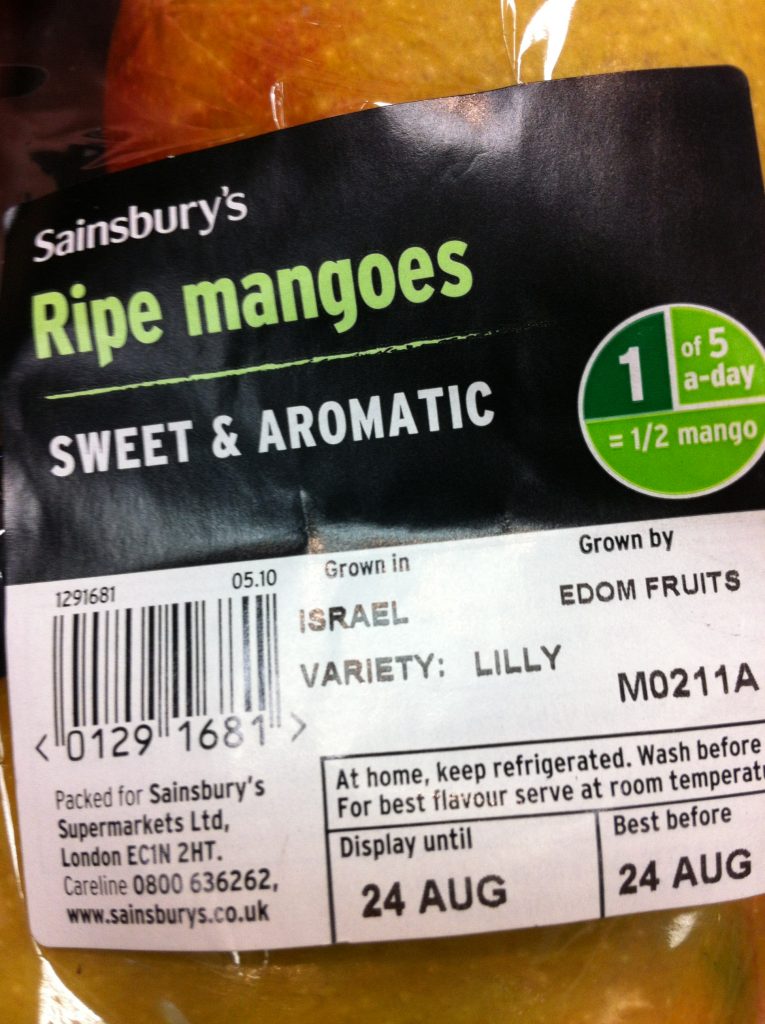 On Wednesday 16th January 2013 researchers acquired EDOM branded packaging which had been taken from Tomer settlement. The packaging had been mislabelled as coming from a kibbutz in 1948 Israel. The company director has previously pledged not to stock goods from the settlements.
For more information on EDOM click here.