By Tom Anderson & Therezia Cooper
Corporate Occupation visited the fields of the illegal settlement of Kalia, a settlement kibbutz on the coast of the Dead Sea, on the 26th January 2013.
Carmel-Agrexco was Israel's main agricultural export company, exporting 70% of all fresh produce from Israel's illegal settlements, until September 2011 when it was formally liquidated, partly due to pressure from the global Boycott, Divestment and Sanctions movement. Formerly state owned, Agrexco has been privately purchased by Bickel Flowers and, according to Who Profits?, has regained a significant proportion of its former market.
A packing house bearing Agrexco signage, which was packaging goods for Agrexco's ECOFRESH brand in 2010, was operating nearby but was packaging goods for export by other agricultural companies instead of Agrexco, indicating that Agrexco has lost some of its market in this region.
Crops were labelled as being grown for export by Carmel Agrexco. One sign read "Organic FC [Field Crops], Hayun Yitzhak".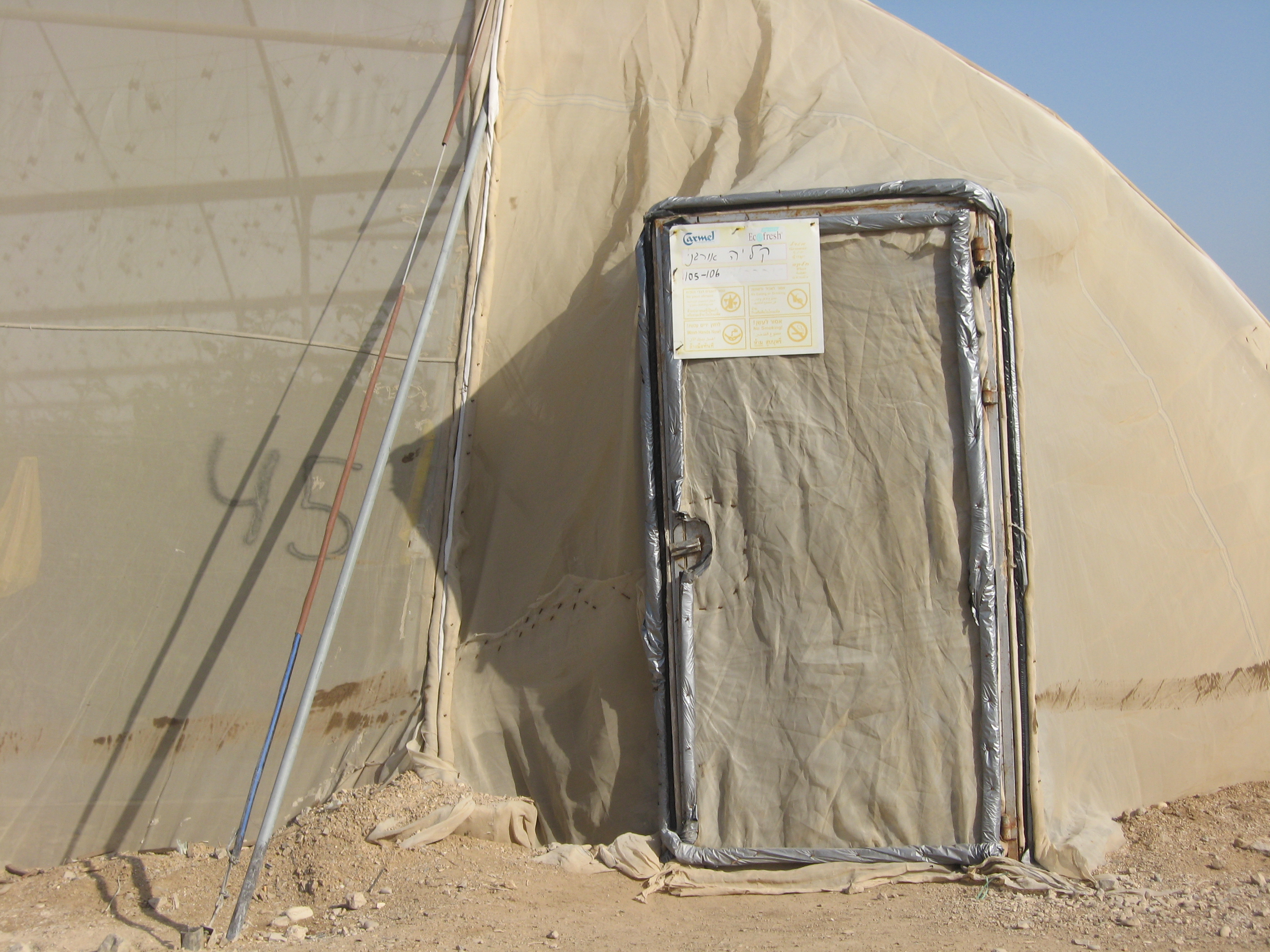 Signs for the Israel Bio Organic Association (IBOAA) were also present, indicating that these crops are certified organic. Organic produce is one of Israeli export companies' biggest growth areas, with increasing demand for organic goods in Europe and with areas used for organic farming having doubled in Israel during the last decade. 75 per cent of organics are grown for export, with a massive 90 per cent destined for the EU market.
Corporate Watch's previous research in the occupied territories has shown that a lot of organic produce destined for Europe originates from illegal Israeli settlements but is still packaged in boxes showing accreditation from international standard setting bodies for organic goods, such as the International Federation of Organic Agriculture Movements (IFOAM). IFOAM's own guidelines state that its accredited operators should
"respect the rights of indigenous peoples, and should not use or exploit land whose inhabitants or farmers have been or are being impoverished, dispossessed, colonized, expelled, exiled or killed, or which is currently in dispute regarding legal or customary local rights to its use or ownership."
The fact that these goods are certified by IBOAA suggests that they will be exported as organic despite the fact that they originate from an illegal settlement. The northern Dead Sea coast is dominated by settlements, engaging in agriculture and tourism, while Palestinians are unable to engage in any economic activity in the area save for working in the settlements' fields as labourers.
Goods grown in illegal settlements such as Kalia do not conform to the IFOAM standards and should not be exported as organic. It is important that solidarity campaigners pressure the organic certification bodies in their countries not to certify settlement products as organic and not to accept the accreditation of IBOAA when establishing whether goods conform to international standards.