By Eliza Egret and Tom Anderson
First published by Corporate Watch
Check Point Software Technologies sells internet security products across the world, including to public institutions such as the UK's National Health Service. Israel's fourth largest company, it is closely intertwined with the Israeli military and security services. Several of Check Point's directors worked in cyber-intelligence for the Israeli military before starting careers in the private sector. The company works in partnership with some of Israel's biggest arms companies, including drone manufacturer Israel Aerospace Industries (IAI).
Like other parts of Israel's hi-tech sector, such as the companies making a profit out of Israel's drone industry, Check Point profits from the incubator provided by the Israeli state's repression of Palestinians. The security forces that trained its directors are complicit in the mass imprisonment and assassination of those resisting colonisation.
This profile is written in solidarity with the Palestinian movement for Boycott, Divestment and Sanctions (BDS) of Israeli companies. The BDS movement calls for a boycott of Israeli companies, goods and products, and for international companies, funds and institutions to divest from and stop partnering with Israeli companies.
Company overview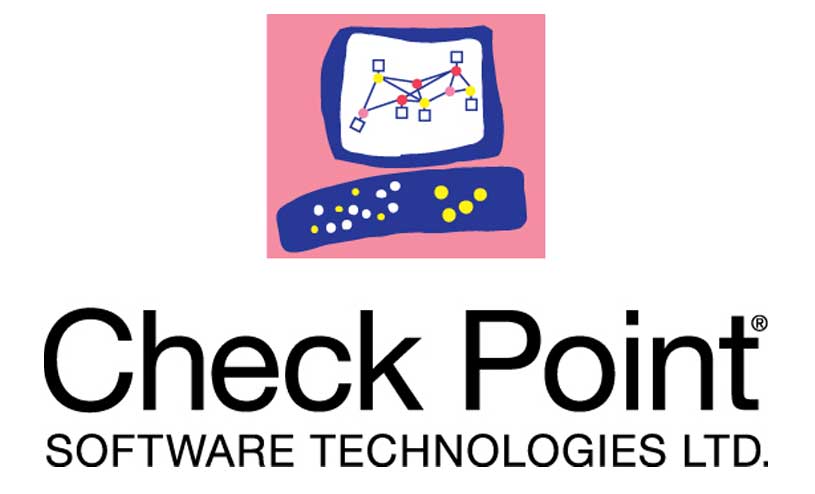 Check Point is a massive Israeli IT security company with global reach. Established in Israel in 1993, the company provides "cyber security solutions" to both corporations and governments, describing itself as a "worldwide leader in securing the internet." Check Point is known around the world for its firewall and VPN products.
Its global headquarters is located in Tel Aviv, with a US headquarters is in San Carlos, California. According to the Forbes business website, it is the fourth largest company in Israel (calculated in terms of revenue, net profits, total assets and market capitalisation). Its shares are traded publicly on the NASDAQ stock exchange in the US.
Check Point was one of many Israeli companies – including weapons manufacturing giant Elbit Systems – which saw its shares soar when Donald Trump came into power, as the company is expected to benefit from lucrative high-tech contracts connected to Trump's militarist and pro-Israel policies
Check Point's revenue reached $1.9 billion in 2018, and the company continues to grow: in recent years, it has completed a number of acquisitions of smaller businesses. In 2018, Check Point employed 2231 people in Israel, 1206 in the US, and 1633 in the rest of the world, making a total of 5070 employees.
Check Point paid $1.5 million in taxes on income to the Israeli government in 2018. At least some of that tax revenue will go towards propping up Israel's occupation of Palestine.
The company is regularly in the news as a result of its press releases reporting various cyber attacks and for flagging up the vulnerabilities of popular apps, such as WhatsApp. It is not often reported that this security advice is being given by an Israeli company that has gained its experience through its closeness to Israel's cyber intelligence agencies.
Who are its customers?
Most of Check Point's customers are big corporations and governments, including a US state agency. In 2013, US business website Fast Company reported that:
"Check Point boasts that 100% of Fortune 100 firms and 98% of the Fortune 500 use their product. Government tenders are also a massive source of lucre for Check Point. This past month, Bloomberg's Leslie Picker reported that up to 10% of Check Point's North American profits come from the public sector. Ongoing federal government cybersecurity initiatives require federal agencies to obtain large-scale security contracts–and Check Point reportedly gets many of these."
While the US is a major market for Check Point, the company is also active across Europe, Latin America, Asia, Australia and New Zealand.
Contracts with the public sector
Check Point markets its products to the public sector in the UK and other countries. Organisations using the company include at least one local council, a museum, as well as several universities and hospitals. For example, Denbighshire County Council in Wales chooses to use Check Point for its IT security. In recent years the company has been selling its security products to smaller businesses.
Britain's National Health Service has provided 6,800 members of staff with Check Point SandBlast mobile phones. According to Check Point, "this technology safeguards mobile workers' devices for NHS England."
Check Point's Directors
Gil Shwed is the co-founder and CEO of Check Point. He is Israel's eighth richest billionaire, reportedly worth $4.7 billion. In 2018, Shwed won the Israel Prize, an award given out by the State of Israel. Education Minister Naftali Bennett announced Shwed as the winner, saying: "He paved the way and was an inspiration for me and thousands of Israeli high-tech entrepreneurs."
Shwed and other top Check Point directors have strong ties to Israel's military – the Israeli Defence Force (IDF). In particular, several have backgrounds in elite military intelligence units.
During his military service, Shwed served in the Israeli military's Intelligence Unit 8200, which has similar functions to the National Security Agency (NSA) in the United States. Both Intelligence Unit 8200 and the NSA are involved in cyber intelligence, in spying on on the population through the mass-collection of electronic data.
Dorit Dor is the Vice-President of Products at Check Point. She is listed as one of Forbes Israel's most powerful women of 2019. Not just an enlisted soldier, Dor was a career cyber-spy spending eight years in the IDF. Like Shwed, Dor served in its Intelligence Unit 8200. She won the Israel Defense Prize in 1993. The award is presented by the President of Israel to those who, in the state's eyes, make significant contributions to the defence of the state of Israel.
Marius Nacht also co-founded the company, and is currently Chairman of the Board. He has a net worth of $1.5 billion. He spent eight years in the Israeli Air Force, and was a graduate of the 'Talpiot Program', supposedly the IDF's "most elite unit". Talpiot accepts a small number of cadets every year, who are required to enlist for ten years and are taught advanced physics, mathematics and computer science, in order to develop technology and counter-intelligence programmes.
The Times of Israel describes Talpiot soldiers as having had "an impact on every weapon and communications system used by the IDF and every tool used by Israel's intelligence community." According to a book about the unit, Talpiots have "developed battle-ready weapons that only Israel's top military officers and political leaders know about. They have also dramatically improved much of the weapons already in Israel's arsenal."
The cyber industry & its relationship with the Israeli government
The Israeli state's regulatory system ensures that there is much collaboration between the government and private cyber companies like Check Point. In 1974, the Israeli government's Ministry of Defense introduced encryption-control licensing legislation. Journalists Matthew Waxman and Doron Hindin explain what this means in practice:
"Israeli authorities are apprised of the latest encryption and cyber developments and position the government to engage effectively with the private sector when national security risks are identified."
The Prime Minister's department, the Israel National Cyber Directorate, also has the goal of "investing dedicated resources" in the cyber industry. The department "enhances the cooperation and synergy between the private sector, the government and international partners." Check Point's Gil Shwed regularly speaks at events which also host Prime Minister Benjamin Netanyahu and Mossad chief Yossi Cohen, as well as the Director General of the Israel National Cyber Directorate.
On top of this, most business people in Israel's lucrative cyber industry have been trained in certain IDF units. As outlined above, Check Point's Shwed and Dor served in Unit 8200, while Nacht served in the most elite unit of all. Waxman and Hindin say:
"Many high-tech innovators began their careers in Israeli military intelligence, and they continue to support former units as reservists. Israel's small population and mandatory conscription policy further supports the reciprocal relationship between Israeli civilian business and its defense establishment. The Israel Defense Forces are also known to actively support their veterans' economic success following discharge."
Check Point and the Israeli arms industry
In 2016, Check Point teamed up with Israeli arms company, Israel Aerospace Industries, to form a consortium called IC3. Israeli Aerospace Industries is one of Israel's largest weapons manufacturers, and its Heron drones have been used to terrorise people in Gaza. The company boasts that its weapons are "combat proven." To read our report on IAI, click here.
The consortium, IC3, was established by the Israeli government's Ministry of Economy, and was set up to "address technological-cyber needs at a national and governmental level." The IC3 "offers end-to-end solutions for national cyber systems." One key job that the IC3 has is to work with the government of Japan, preparing for the 2020 Olympics.
In November 2018, Check Point launched another consortium, IAC3, along with the Israeli government's Economy Ministry, IAI and other companies. IAC3's statement said that the consortium had been set up "to offer comprehensive, end-to-end cybersecurity solutions for the commercial aviation industry: airports, airlines and aircraft."
Check Point's close relationship with Tel Aviv University
Through theCheckpoint Institute for Information Security (CIIS), the company supports research into cyber security. It gives stipends to graduate students, provides post doctoral research fellowships, organises workshops and funds research projects.
CIIS is based at Tel Aviv University School of Computer Science, and Check Point has even provided a brand new building for the faculty.
The Palestinian BDS Movement has called for a boycott of Tel Aviv University. The BDS National Committee states that:
"For decades, Israeli universities have played a key role in planning, implementing and justifying Israel's occupation and apartheid policies, while maintaining a uniquely close relationship with the Israeli military.
Tel Aviv University has developed tens of weapon systems. The university's Institute for National Security Studies (INSS), boasts of having developed the "Dahiya doctrine" which advocates the use of disproportionate force by the Israeli military against Palestinian and Lebanese civilians.
Check Point's Gil Shwed is a Tel Aviv University governor, and founded the CIIS. He is also on the board of trustees of the Tel Aviv University's youth university.
UK universities investing in Check Point
A number of UK universities invest in Check Point, according to information obtained through Freedom of Information requests[1] these include:
University of Aberdeen
University of Bradford
Imperial College London
London School of Economics
Royal Academy of Music
Buckinghamshire New University
By investing in Israeli companies, these universities are supporting Israel's continuing violations of human rights. Students across the UK are continually taking action at their universities to try to force the institutions to divest from the Israeli occupation.
The threat of BDS
Check Point admits in its 2018 annual report that the BDS movement is a threat to its business. The company states that:
"There have been increased efforts by activists to cause companies and consumers to boycott Israeli goods based on Israeli government policies. Such actions, particularly if they become more widespread, may adversely impact our ability to sell our products."
Check Point is particularly vulnerable to boycott because its products are widely used by businesses and public service providers in the UK and other countries. For example, in the UK, BDS campaigns could:
Call on the NHS not to sign any contracts or buy any products from Check Point in the future.
Call on universities, local councils, hospitals and public institutions using Check Point's technology not to renew any contracts or buy any products from Check Point in the future. (See here for a number of organisations which use Check Point technology.)
Call on universities to end their investments in Check Point.
Check Point gives cyber security training courses in authorised training centres all over the world. Campaigners could pressure the company's training centre partners and urge them to stop providing Check Point courses. (For a list of training centres, see here.)
Subsidiaries
Partners
Check Point has a number of partners, including Amazon, Google and Microsoft. To see the full list, click here.
Addresses
Check Point's headquarters can be found at:
5 Shlomo Kaplan Street, Tel Aviv, 6789159, Israel;
959 Skyway Road Suite 300, San Carlos, CA 94070, United States
In North America, Check Point has offices in 19 US states and in Ontario, Canada.
It has an international presence in almost 40 other countries across Europe, Asia, Latin America, Australia and New Zealand.
Check Point's London office can be found at:
Check Point Software Technologies (UK) Ltd
9th Floor, Moor Place
1 Fore Street
London EC2Y 5EJ
ukinfo@checkpoint.com
Tel: +44 (0) 203 608 7492
Check Point's UK website, Check Point Direct, is delivered by its UK-based partner, NetThreat Limited. NetThreat can be found at Minerva Mill, Station Road, Alcester, B49 5ET.
Eliza Egret and Tom Anderson are part of Shoal Collective, and co-edit the Corporate Occupation website
Footnotes
[1] This data is based on responses to a series of Freedom of Information requests to UK universities made by Palestine Solidarity campaigners