As people in the West Bank face the guns of the Israeli military to resist the demolitions of their homes, international solidarity movements can take action against the companies manufacturing the bulldozers.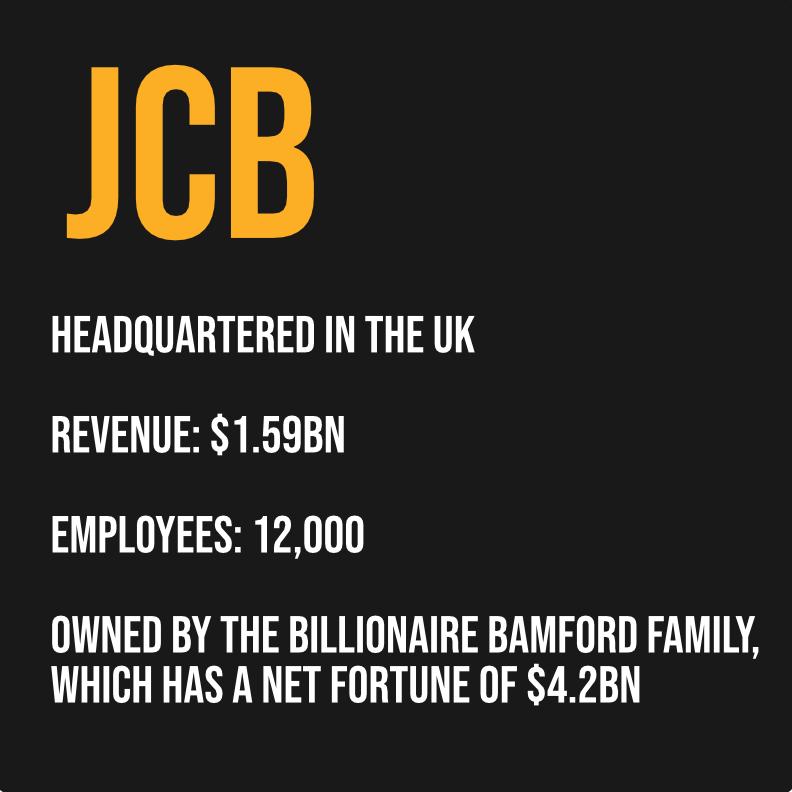 British company JCB manufactures both civil and military bulldozers, which are regularly used by the Israeli police, military and Civil Administration to demolish Palestinian property, livelihood structures and water systems.
JCB's bulldozers are used to build Israel's illegal settlements and to expand Israel's apartheid wall in the West Bank. They are also used in the construction of checkpoints and roadblocks.
Download and read our 2023 report on JCB's complicity in Israeli war crimes here. The report covers five years of statistics, documenting JCB machines' carnage in the West Bank.

To find out exactly how many structures JCB machines have demolished between 2018 and 2022, as well as the number of people made homeless, click here.
.
Take Action Against JCB
• Protest and take direct action outside JCB's headquarters, factories and dealerships, calling on the company to end its relationship with Israeli company Comasco, and ensure its machinery is not supplied to any Israeli organisation which will use it in the demolition of homes and property in Palestine, or for military purposes.

• Contact JCB, telling them about your concerns about home demolitions in Palestine. Write to the company at:
JC Bamford Excavators Limited, Rocester, Staffordshire ST14 5JP.
Phone them on +44 800 083 8015.
Email them via https://www.jcb.com/en-gb/about/contact-us

• Write to the Soil Association and the NSPCC asking them to sever all connections to JCB and the Bamford family, and not to accept their donations.

• Call on Smyths Toyshop, Hamleys, Screwfix, John Lewis, B&Q, The Early Learning Centre, Target, Argos and Halfords not to stock JCB branded products. Hold a demonstration outside these shops, calling on them not to sell JCB products unless the company stops Comasco, their Israeli representative, from supplying these machines to the Israeli state.

• Contact your MP and ask them to ask a parliamentary question about JCB's continued involvement in home demolitions in Palestine.

• Contact your local council and ask them to ensure that council contractors do not use JCB equipment, because of JCB's involvement in war crimes.

• Ask your local councillor to propose a council motion to require contractors not to use JCB equipment.